Kloster Kappel – Seminar hotel and House of education
Kloster Kappel is a seminar hotel and house of education of the Evang.-ref. Landeskirche of Zurich. The hotel disposes 76 hotel rooms and a total of 18 seminar and meeting rooms.
To respire – to work – to celebrate
There are times where retreat is the only right thing to do. Some places are created for that. A bit off the beaten track, but not lonesome. Reduced to the essential, but not vain. Kloster Kappel is such a place. Here the heart beats a different drum. The power of historic walls joins modern hospitality. A place to respire – for groups and individual guests.

Take a coffee and home-made pastry on the terrace or enjoy our seasonal specialities in the restaurant.
Located in the countryside, surrounded by forest, meadows and fruit trees, with a spectacular view over the Alps, between Lake Zurich and Lake Zug, the Kloster Kappel is an ideal place for hiking, cycling, a conference or private event.

We are looking forward to welcome you at Kloster Kappel.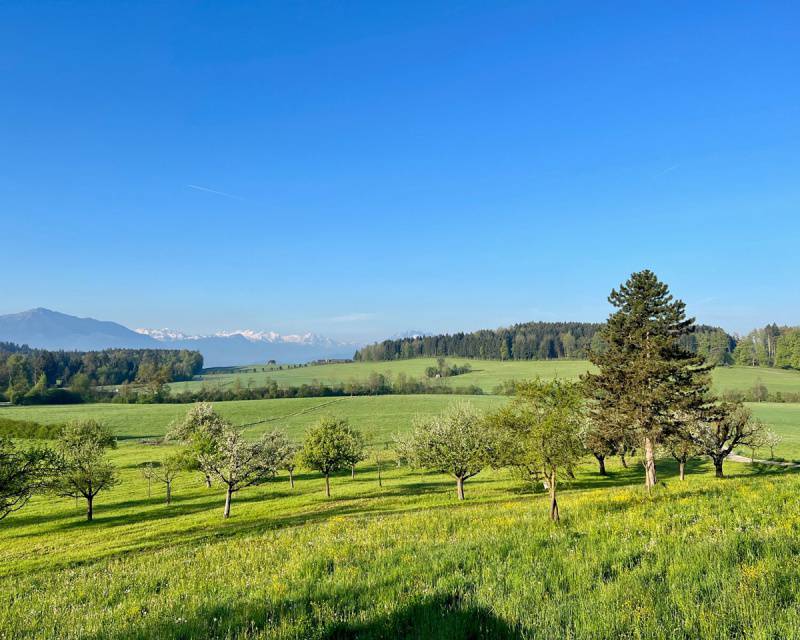 View in the morning from the terrace of our monastery.